PURSE:
[tea.s]
- Shark Bait Bag - Black
EARRINGS:
[tea.s]
- Sharky Earrings - Black
This post is inspired by some of most delightfully entertaining movies I have ever seen,
Sharknado
and its equally ridiculous sequel which premiered earlier this week,
Sharknado 2: The Second One
. The first installment hit the scene last summer and immediately won its way into my mermaid heart, as well as millions of other fans. The original movie was an instant success, making headlines from millions tweeted comments shared by viewers which made Sharknado one of Twitter's top trending items.
And Sharknado 2, the sequel to the campy cult favorite was released earlier this week and it certainly delivered. The fact that freak shark meteorological phenomena is totally impossible, mixed with an all star cast just someone merges into the perfect storm that is SHARKNADO! If you haven't seen it yet and you are in need of some genuine good laughs, then you're in for a treat.
This post was also made under the influence of the following: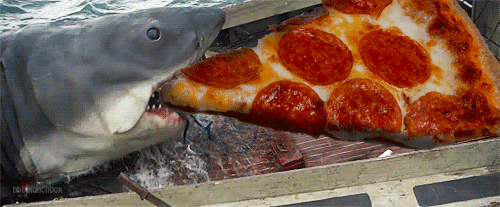 ♥